Spaces for companies in fairs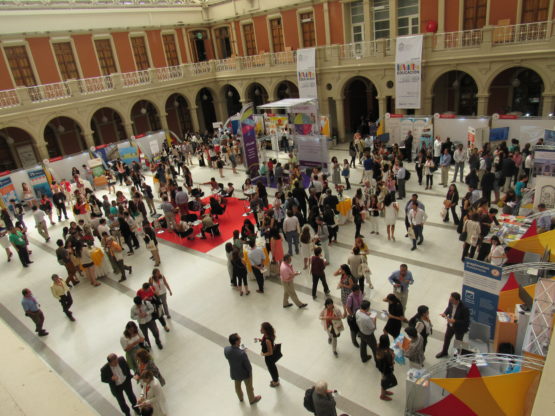 Why you should do or participate in a fair with us?

Fairs are excellent opportunities to promote and consolidate your brand, show your products and interact with potential customers, competitors and new business contacts. Fairs also provide the possibility of making better decisions – whatever the role of the participant in the event – after knowing the trends, seeing the highest qualitystandards worldwide, sharing information and points of view.
The fairs held at the UC Extension Center seek to generate specialized meeting points and have the support of an institution with extensive experience and prestige, such as Pontificia Universidad Católica de Chile. Precisely for that reason, the subjects exhibited are usually related to some of the many aspects and contents developed in the UC, and associated to exhibitors of character and high value in their specific areas or industries.
On the other hand, in addition to a privileged location – with easy access and transport – our fairs are leaders because they have the special characteristic of having a captive target audience that includes academics, high-end professionals and students.